UNICEF expands Lebanon's response to access drinking water
The United Nations Children's Fund (UNICEF) is expanding Lebanon's response to access drinking water in order to contain a new cholera outbreak in the country since 1993.
The UN agency has provided its collaboration to the Lebanese Ministry of Public Health by supporting clean water source stations, waste treatment plants, water trucks, and sludge removal activities for vulnerable communities since the first cholera case was reported early October.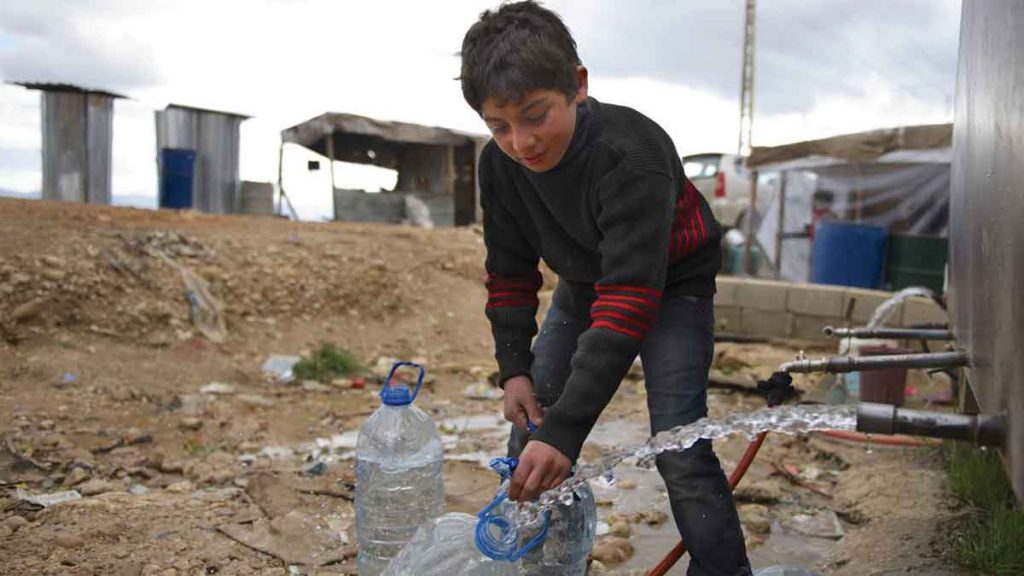 UNICEF has secured more than 100,000 liters of fuel to date to provide the Lebanese people with clean and safe water who are faced with a worsening economic crisis and constant power outages throughout the country.
UNICEF, in a press statement stressed that in the past weeks it has delivered more than 15 metric tons of chlorine for all water establishments, as well as disinfection and family hygiene kits in highly vulnerable areas.
At the same time, UNICEF has distributed emergency medical supplies to hospitals designated for cholera management, including 150,000 oral rehydration salts and 40 treatment kits to support the care of 5,000 cases.
UNICEF Representative Edouard Beigbeder pointed out that the agency warned Lebanese authorities for more than a year about the inevitable collapse of the water infrastructure, since the power shortages limit the water pumping and puts the health of millions of people, especially children, at risk.
The official insisted on the need to take concrete measures to prevent the spread of cholera in Lebanon, with emphasis on the permanent operation of water pumping stations and waste treatment plants.